What's new in 3.1
---
Sync and backup via Google Drive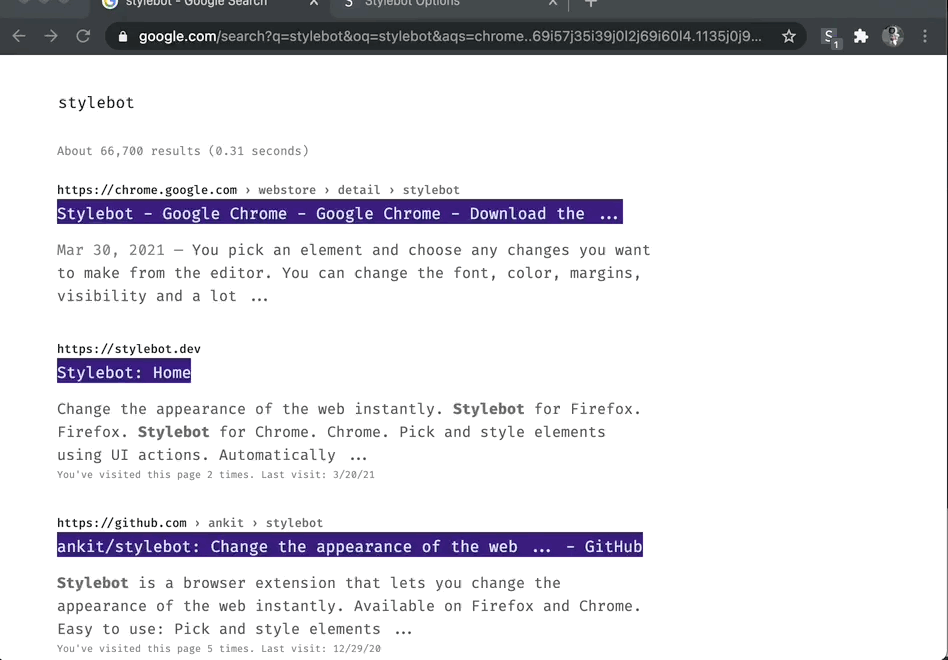 You need to enable and authorize sync via Google Drive by going to the Stylebot Options page.
Once enabled, you can click on Sync Now via the icon or options page to sync your browser styles with styles backed up on Google Drive.
---
Resize the Stylebot editor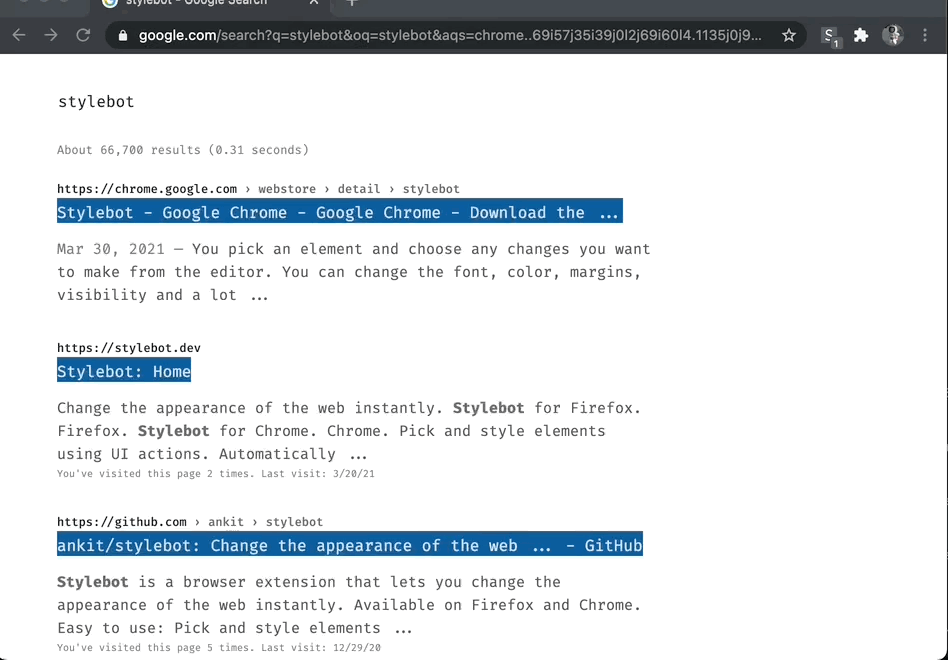 You can now resize the stylebot editor. You can optionally enable the option to adjust the page width so that the page content does not overlap with the Stylebot editor.
---
Color Palettes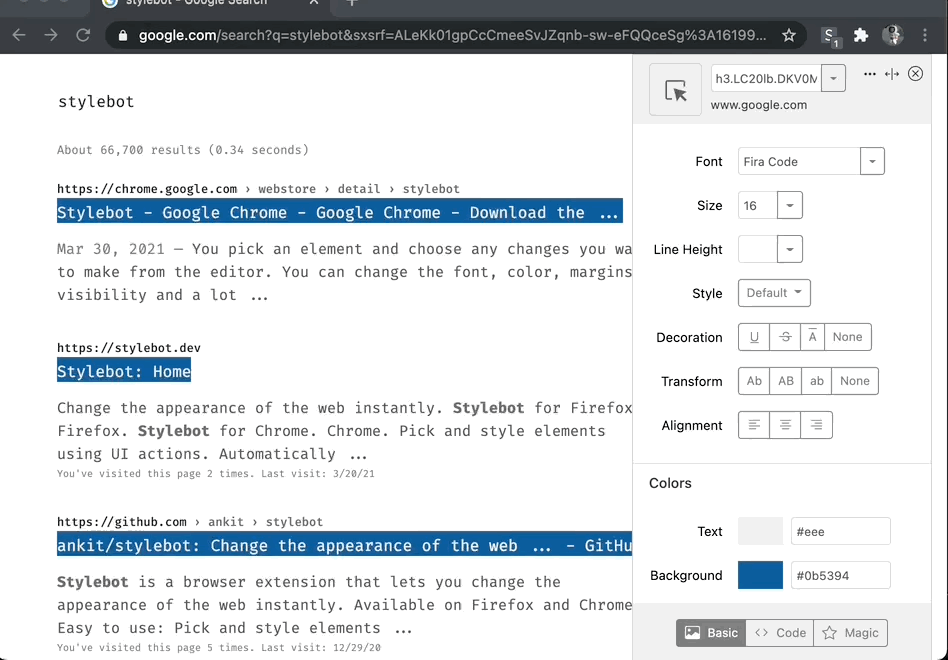 Improved color picker with color palettes to make it easier to pick beautiful colors.
---
Stylebot is an open source and free browser extension. Trusted by more than 200,000 users.
Developed since 2011. Buy me a coffee.